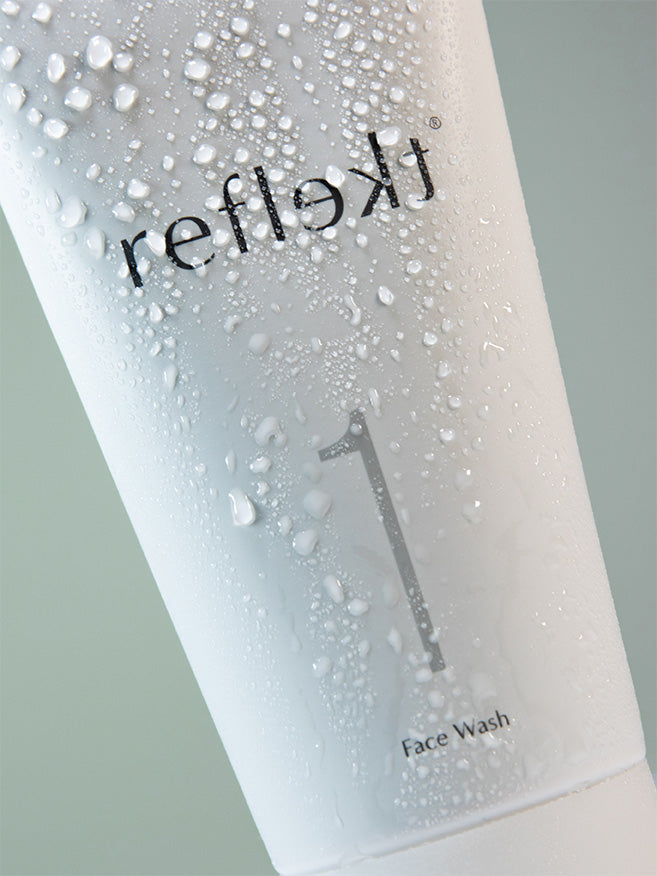 Consciously Formulated
Our Clean Standards
For Reflekt, clean isn't just a trending word; it's a driving force for the brand as we hold our skincare to the highest standards. That means every ingredient we use in our products has been evaluated for safety, efficacy, and for its impact on both the skin and the environment.
Safe + Effective
We abide by the same strict guidelines outlined by Sephora's Clean Seal and The Credo Clean Standard, which means we formulate without thousands of toxic ingredients like parabens, sulfates, SLS and SLES, phthalates, mineral oils, and formaldehydes, among many others.



Exfoliation + Hydration at Every Step
Our Formulation
We believe in the transformative power of exfoliation (always coupled with hydration) and every Reflekt product is formulated with that top of mind. In Reflekt 1, that exfoliation comes thanks to our gentle, biodegradable jojoba ester beads, and in Reflekt 2, 3, and 4, it's achieved by our signature blend of fruit enzymes: The Reflekt Complex.
The natural Alpha Hydroxy Acids (AHAs) in pomegranate, starfruit, passionfruit, kiwi, mangosteen, pineapple, lychee, Indian jujube, and guava extracts, combine to accelerate cell renewal and dramatically improve skin's appearance, smoothing and illuminating, while reinforcing its protective barrier function.
Our Secrets to Activating Your Hydration